Summary
The world's most recognizable family entertainment brand was creating an all-in-one chatting and gaming kids app for the 8-12 demo. Joining the Mobile Games team a month after launch at the Disney GC3 Campus in Glendale, I created a programming strategy for the app's official channels (somewhat similar to Snapchat) and its social networks, focused on driving DAU and providing snackable, shareable content. This was a six month, in-house, 40 hour/week, freelance project.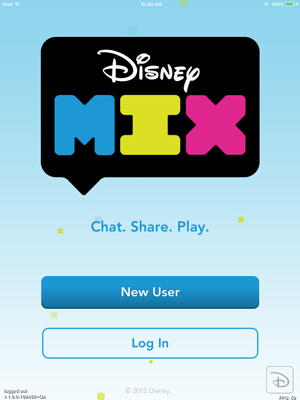 I produced original video and BTS content, promoting multimillion dollar releases across Studio and Pixar business units, including Dr. Strange, Moana, Rogue One (Star Wars) with multi-platform campaigns including in Disney Mix app and on social (Disney Mix Instagram, Facebook, Disney Games Facebook – 2.8MM followers). I grew our Instagram, our most active social platform, by 233%.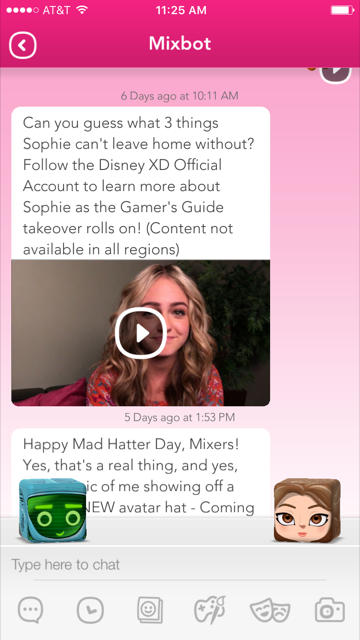 I worked with talent to create exclusive BTS content + takeovers
Working closely with the Disney Games Community Manager, I helped create and execute marketing launch campaigns for Disney Mix with original in-app content and on social. This included working with talent from Disney Channel, Disney XD, and Radio Disney – like Olivia Holt and Sophie Reynolds – to capture behind the scenes (BTS) content.
I produced original video for in-app and social
Working with a very skilled video editing team, I produced original animations and static content to promote Disney Mix product updates like new memes, new skins, new games. I also produced show lifts and movie clips with added music and graphics. I interfaced with teams from Disney XD, Disney Channel, Studio, and Publishing to align show lifts with corporate priorities, premieres, and releases.
I worked with product development team to create new app features
Working with the amazingly talented team at Disney Games, I helped produce new stickers, memes, app skins, and avatars. I interfaced with other teams at Disney, including Studio, XD, and Channel to determine company-wide priorities and work with the product team to support these through app features.
For example...
A sample promotion were Finding Dory stickers, for example, a hugely popular IP for us. We also created Mickey ear hats for all avatars to wear during Mickey's birthday. (It's November 18th if you're curious.)
I executed multi-platform campaigns to highlight show + movie releases
Interfacing with Disney Studio and Disney Channel, I worked closely with the Disney Games Community Manager and Social Content Strategist to execute marketing campaigns in the app and on Disney Mix's Instagram and Facebook accounts. These included a Moana takeover with BTS content, and a Frozen TV special exclusive teasers.
I grew Instagram + Facebook social accounts
I aligned in-app content and corporate priorities with social strategy, including original assets like screen shots and video show lifts for Instagram and Facebook, always following COPPA best practices. I maintained and executed all Instagram and Facebook posts. I more than doubled our Instagram following.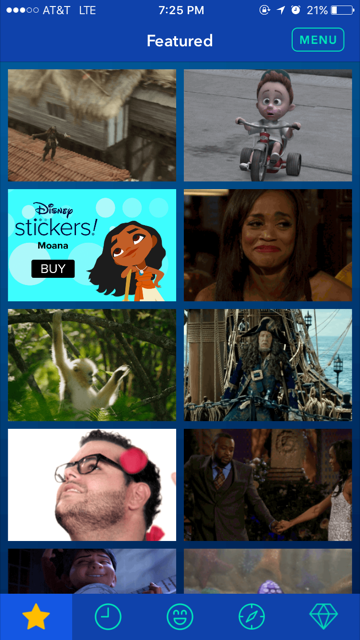 I produced and published content for Disney GIF
In addition to working on Disney Mix, I also developed robust programming schedule for Disney GIF with multiple weekly updates against corporate anniversaries, holiday, releases, and branded content (e.g., Hasbro). I interfaced with Programming, Operations, and Graphics to produce and publish time sensitive and exclusive trailer drops.
I marketed Mobile Games releases on DI websites and social
In addition to working on Disney Mix and Disney GIF, I also supported Mobile Games marketing releases (Disney Magic Kingdom, Emoji Blitz) across DI web and social properties like OhMyDisney.com and Mickey Mouse Facebook (13MM+ followers) while interfacing with content team to best align priorities.